The Pensacola Bay Harmonizers is the chorus of the Pensacola Chapter of the Barbershop Harmony Society, an international organization with tens of thousands of members across North America and overseas.   Affiliated men's and women's organizations in more than a dozen countries bring the total number of active singers to more than 80,000 worldwide. The Society preserves and extends the reach of a uniquely American close harmony musical art form whose roots lie in African-American improvisation and European harmony traditions.
Founded in 1938, as the Society for the Preservation and Encouragement of Barber Shop Quartet Singing in America, Inc. (SPEBSQSA), the Society now expends $1.3 million annually in support of community and school programs that bring the fellowship, fulfillment and excitement of vocal music to a new generation of singers.
.
---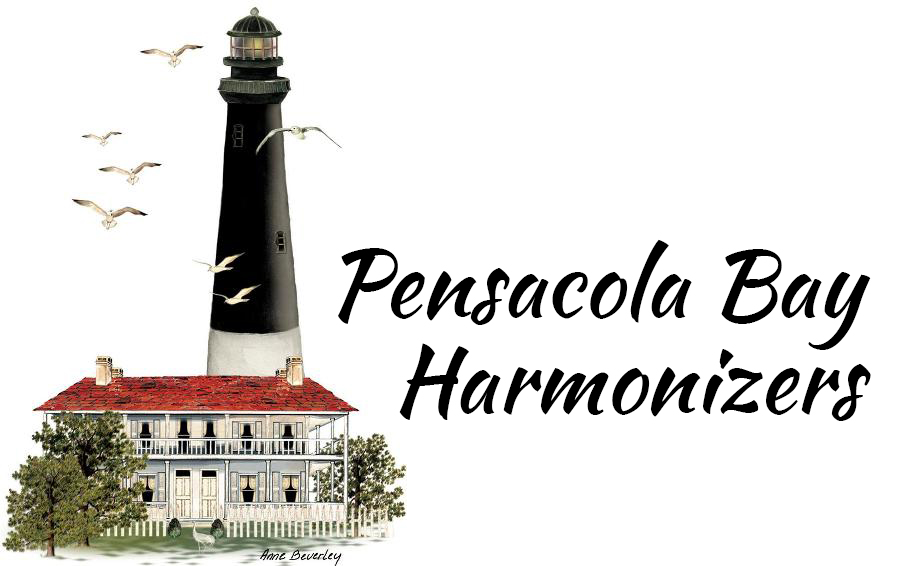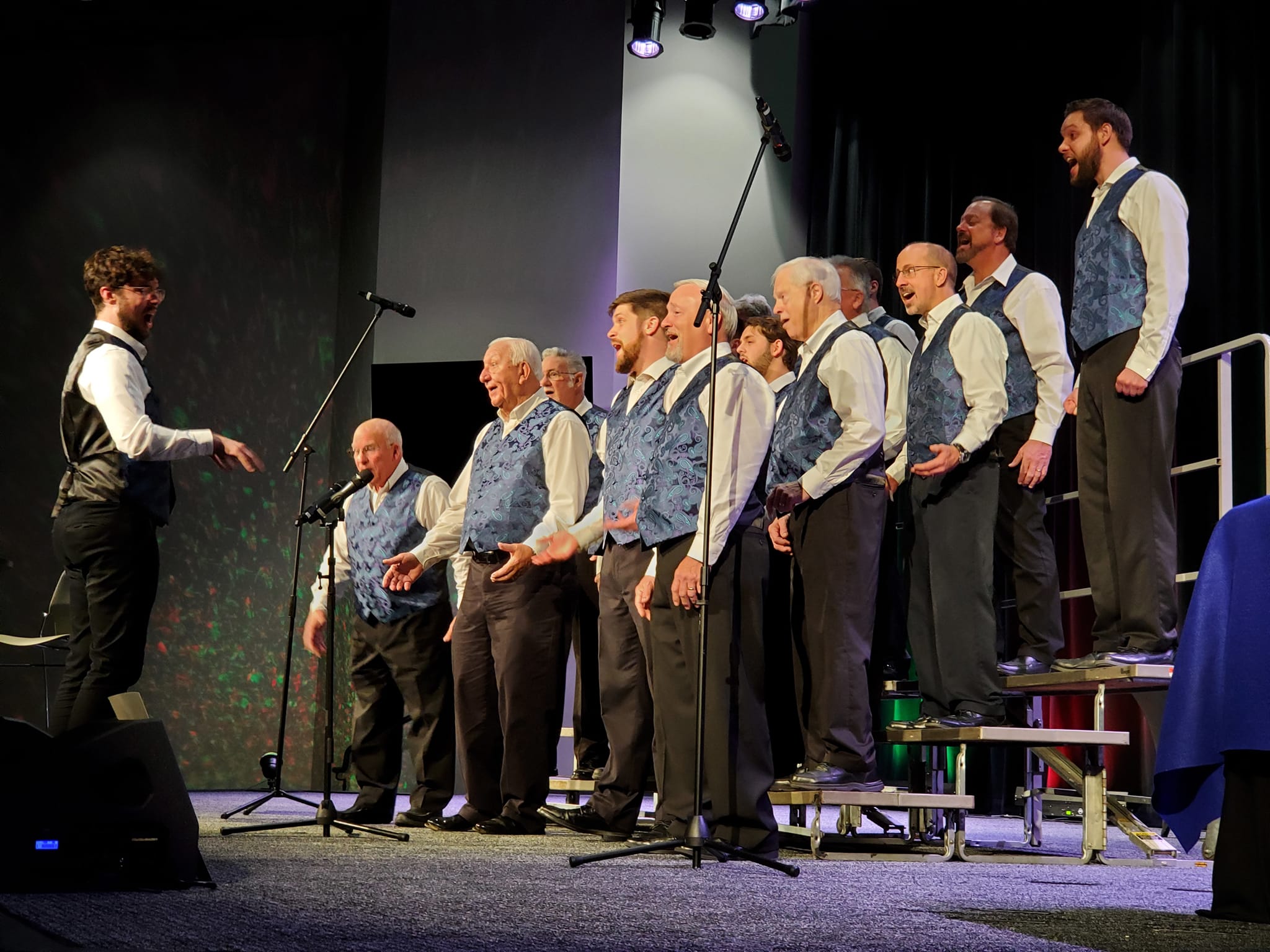 The Pensacola Bay Harmonizers, originally the Fiesta Barbershop Chorus came into being in early in 1958 when John Paul Jones, organizer and first president of the chapter, along with other interested friends, held the first exploratory meeting to organize a Pensacola-based Barbershop Chorus. The Mobile chapter became the sponsor of the new organization and helped in many ways in the organizational process. The chapter was formally accepted into SPEBSQSA on April 6, 1958.
The mission of the Pensacola Bay Harmonizers is to bring men of all ages together in harmony and fellowship to enrich lives through singing.  We strive to preserve, encourage and promote interest in barbershop style of singing in the Pensacola Bay area through our performances.  We provide area youth with both financial support and  educational opportunities in order to introduce them to the joy of singing four-part barbershop harmony.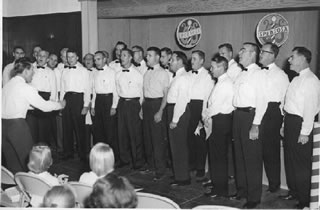 Throughout the year the Chorus, ensembles and quartets have performed at a variety of venues for diverse audiences including elderly, handicapped and underserved citizens.  Venues included schools, churches, senior centers, nursing homes, handicap facilities, businesses and private homes.  
The annual Patriotic Parade and Tannenbaum Express involve performances for residents of as many as ten local nursing homes and senior centers.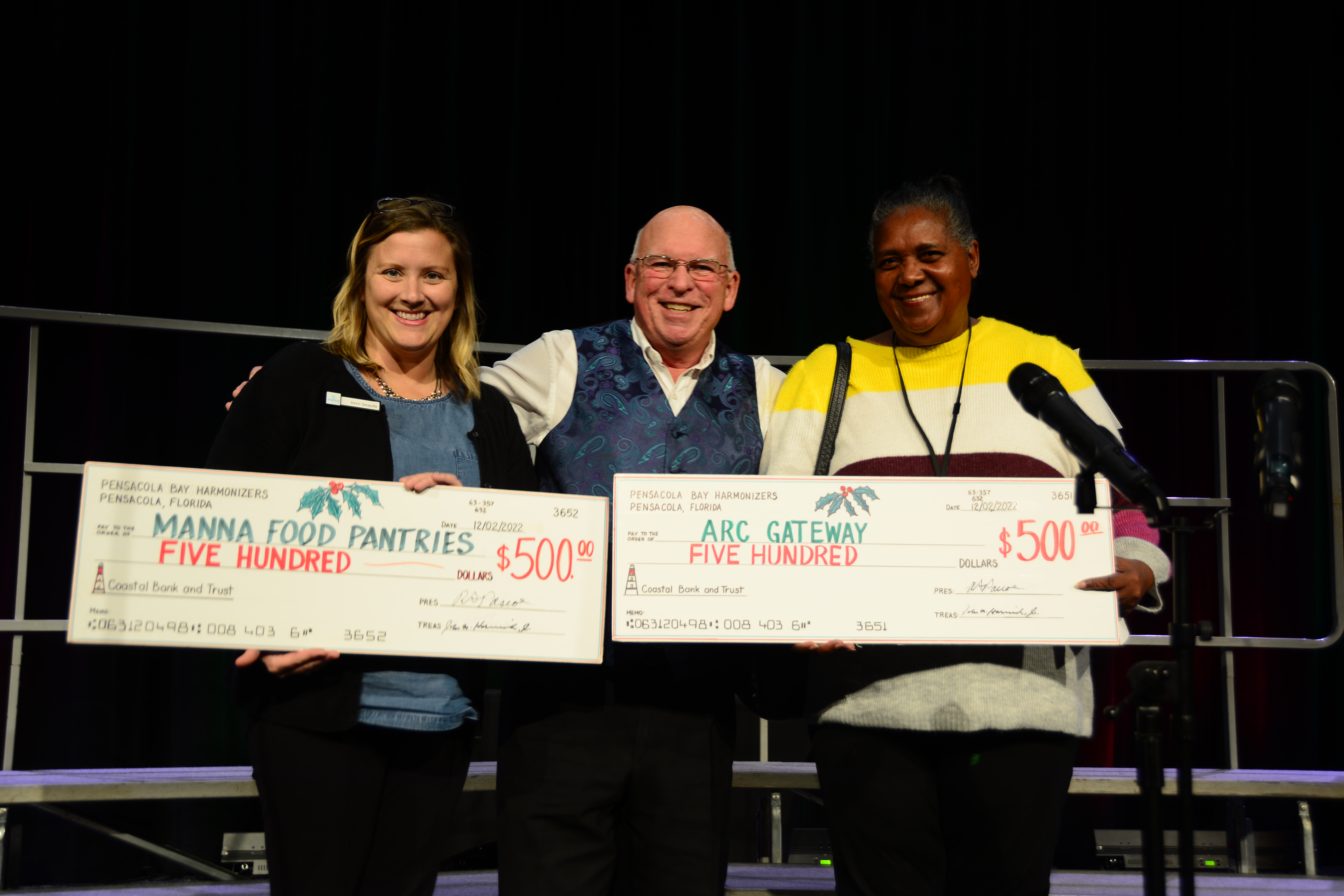 The annual Christmas Show billed as "Our Gift to Pensacola"  benefits  two worthy local charities, ARC Pensacola and the Manna Food Bank.  Donations from the Chorus and our audiences over the years has raised over $20,000 in cash donations and several tons of food for the Food Bank.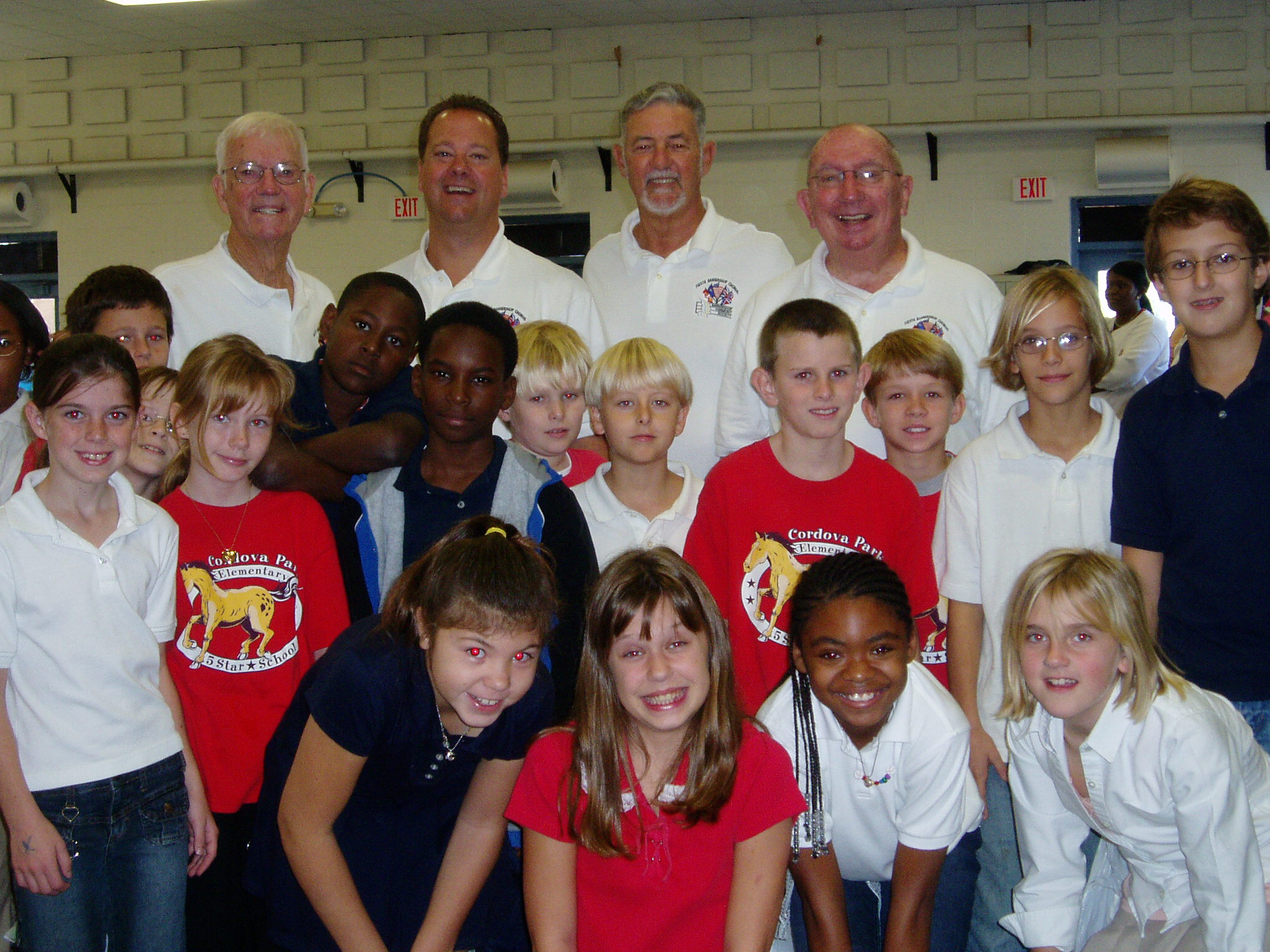 We will continue to promote and support the youth movement and continue efforts to involve Escambia County youth in the Youth in Harmony Programs.  We will continue to support local charitable organizations.  We will aggressively seek opportunities to promote barbershop singing in Pensacola, to grow our Chorus, and to become a more racially diverse organization.