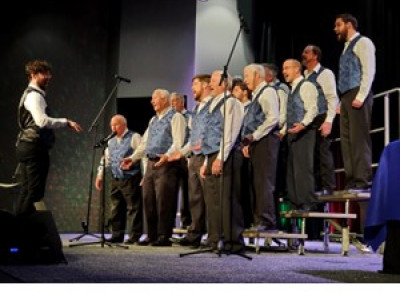 Harmonizers Present Annual Christmas Show
The Pensacola Bay Harmonizers presented their annual Christmas show, entitled "Our Christmas Gift to Pensacola," on December 2nd.  The show, held to benefit the Manna Food Pantry and Arc Gateway, was held at the Gateway Church of Christ in Pensacola.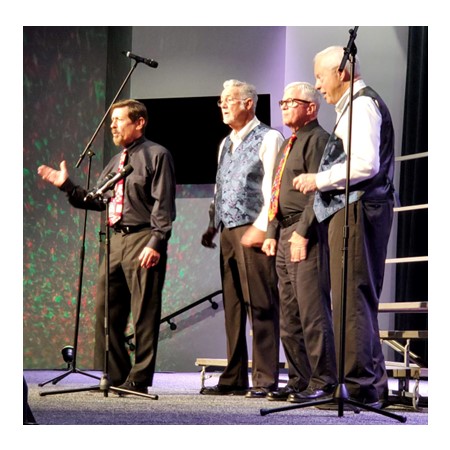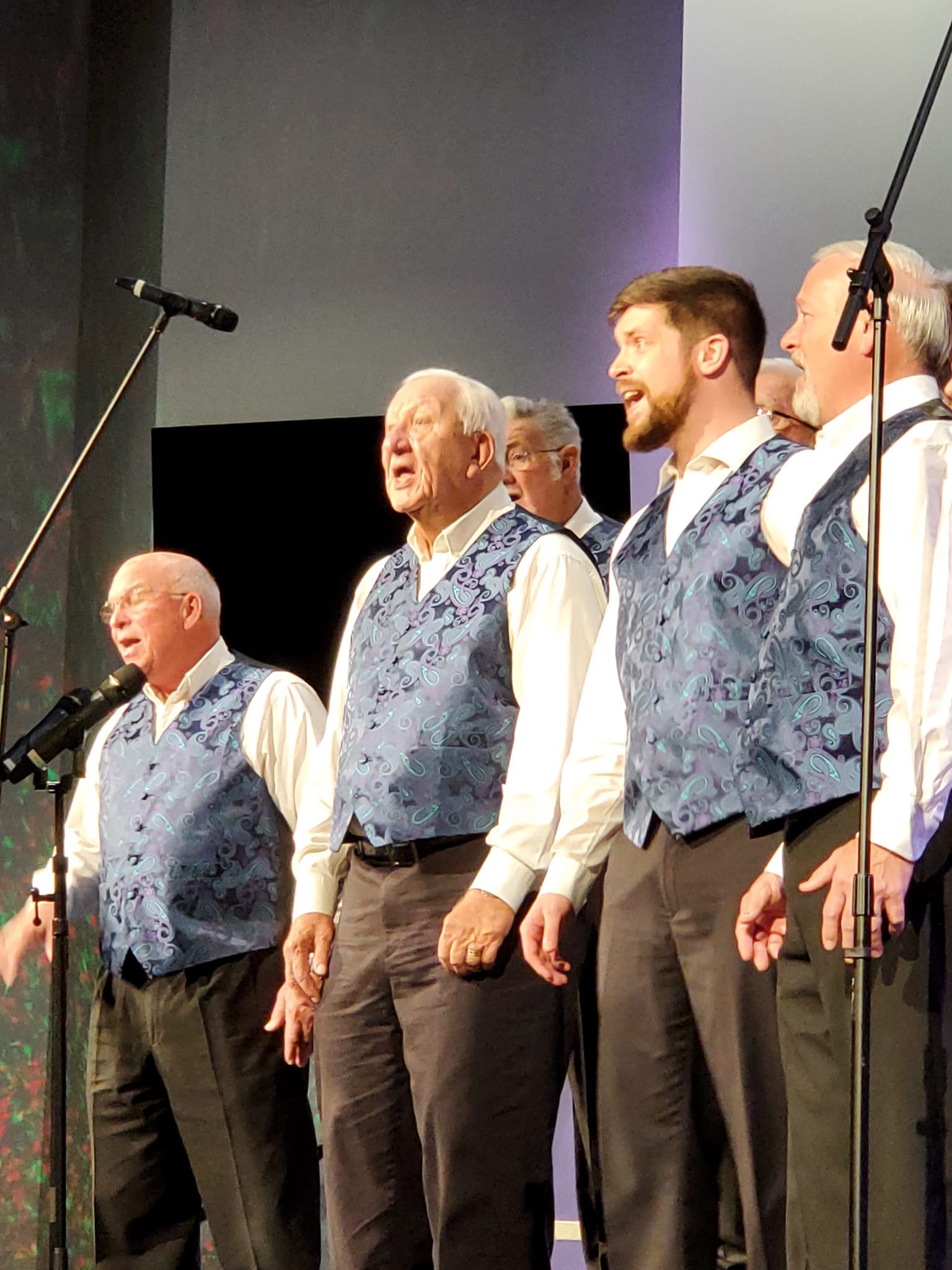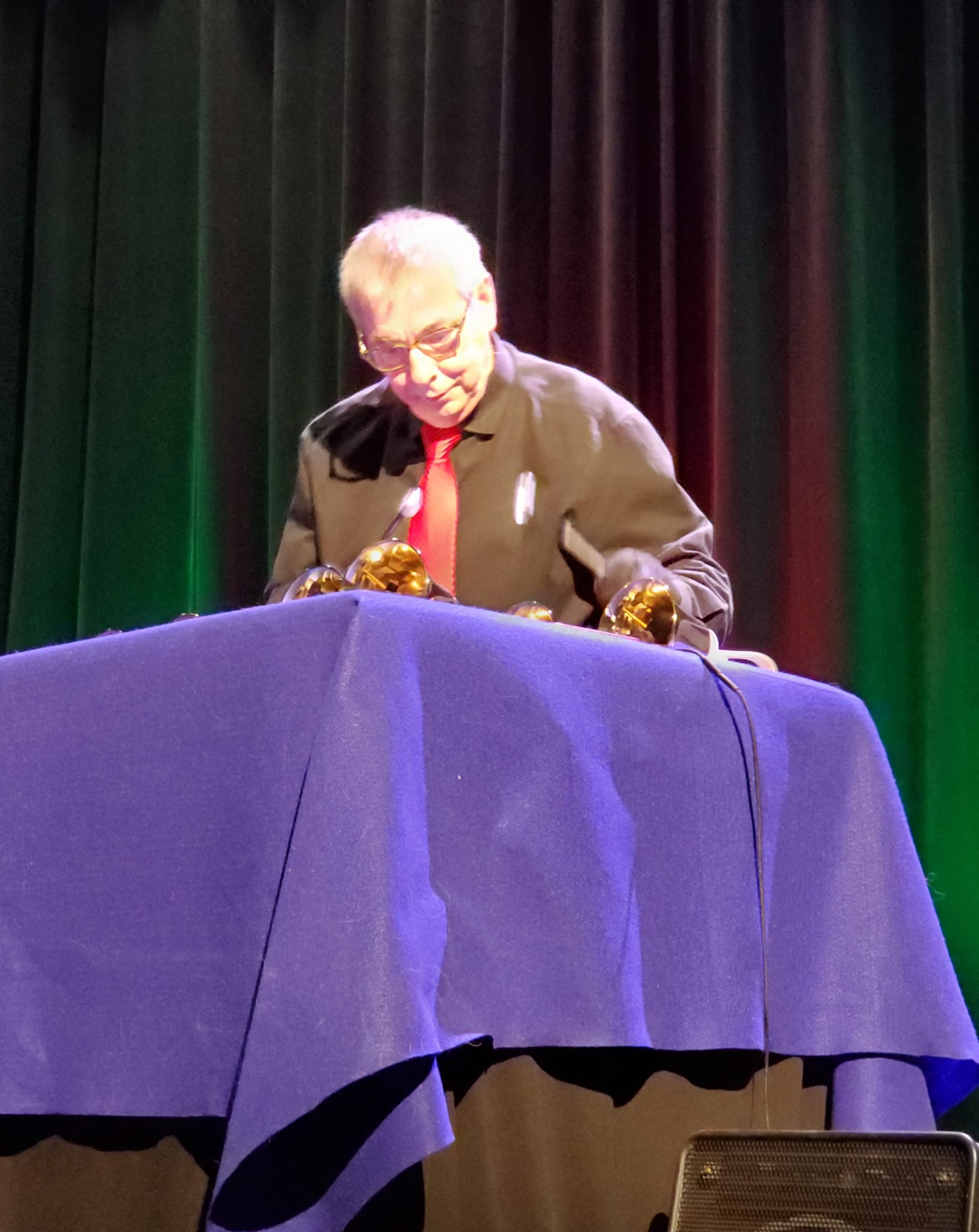 In addition to the songs performed in a cappella Barbershop Harmony style, the show included songs by the Sweet Adelines Pensacola Sound Chorus, bell virtuoso Danny Lyons and a recitation of The Night Before Christmas - Cajun style.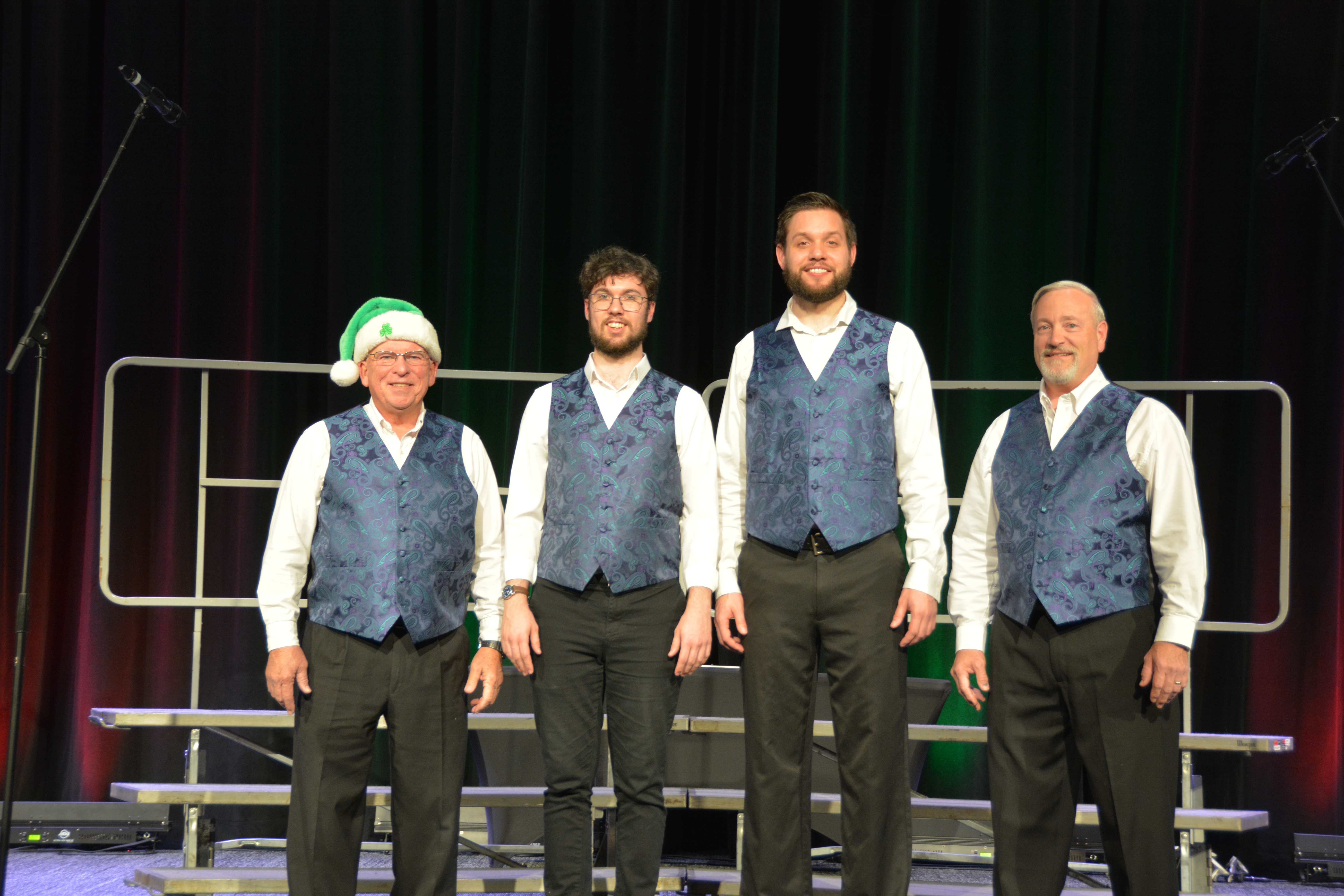 Russ Pasco, Carl Siefert, Mike Landers and Jacob Van Hall performed the moving "Mary Did You Know."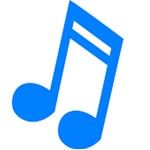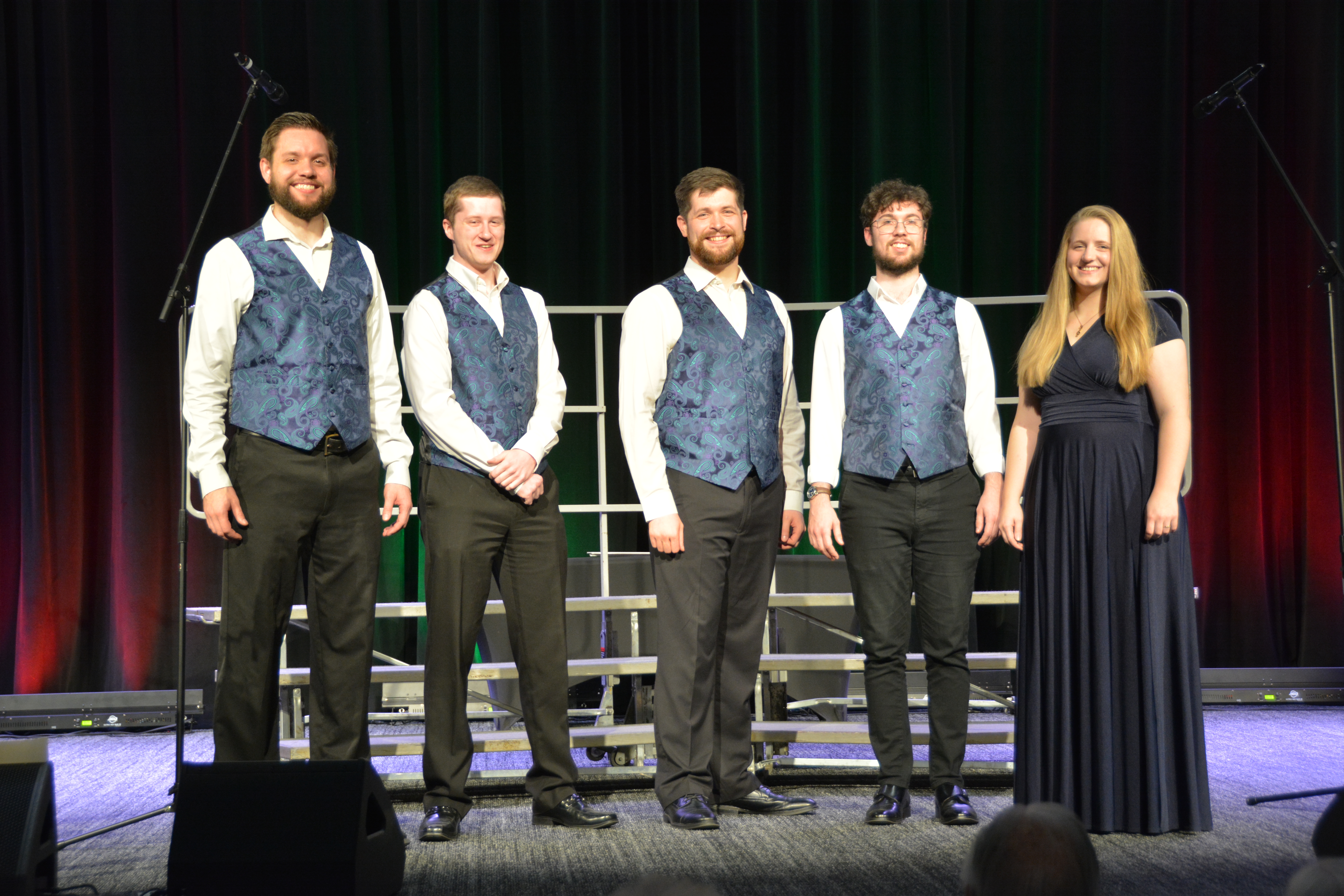 The Harmonizers are blessed with members who are singers from Pensacola Christian College.  Jacob Van Hall, Josh Hutt, Luke Koser and Carl Siefert formed the quarter Razor Sharp. They are joined by Cathy Stevenson to sing the familiar "Away in a Manger."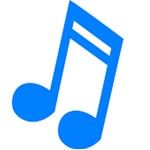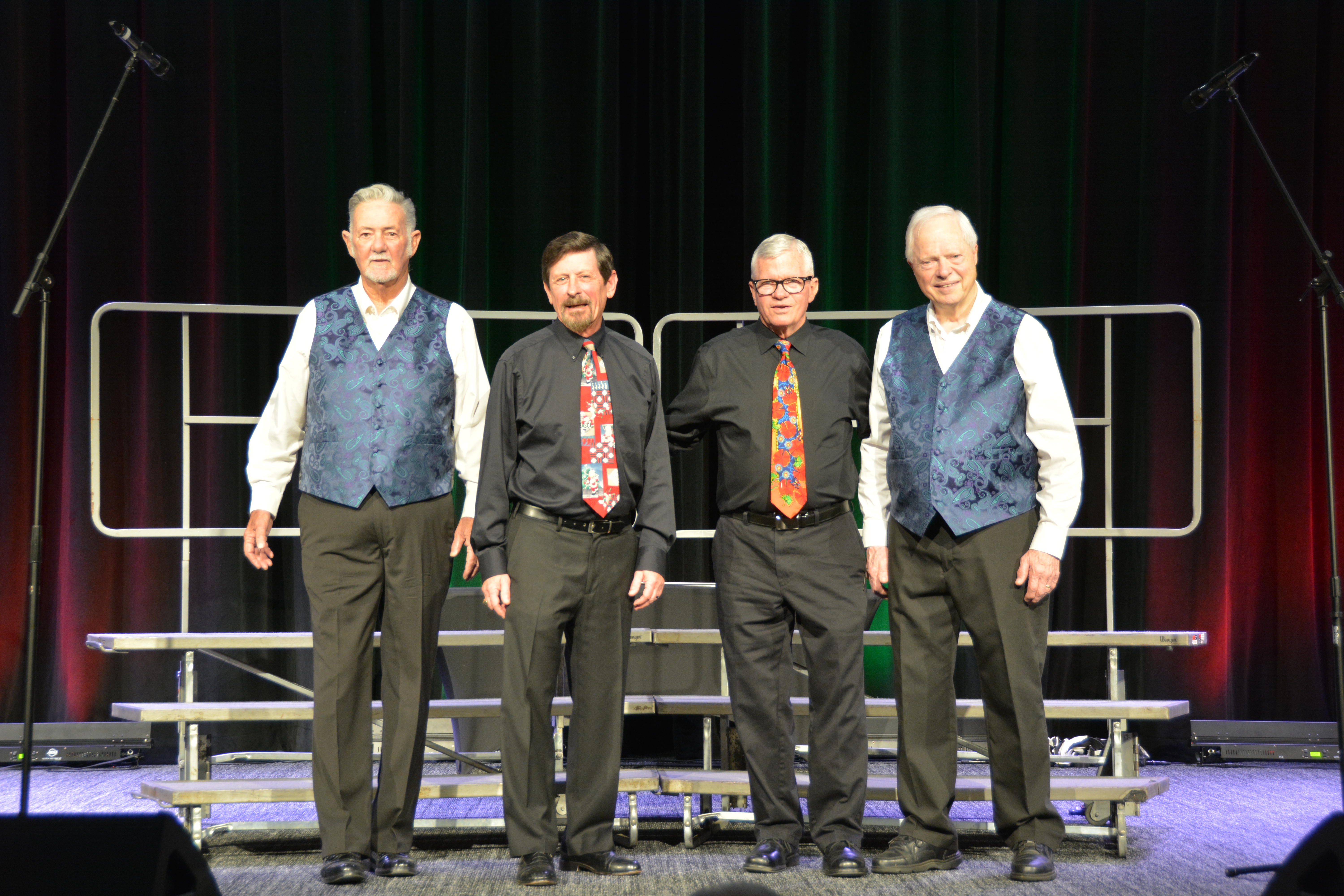 Dave Doheny, Ed Jurczak, Rick Rogers, and John Harnish are Haze Gray, so named because the four are retired from the United States Marine Corps or the United States Navy and haze gray is the color of Navy ships. Their first song, Diddlysquat, an old favorite, followed by "Oh Come, Oh Come Emanuel."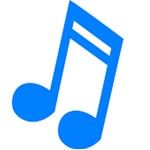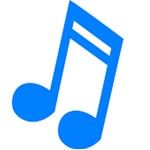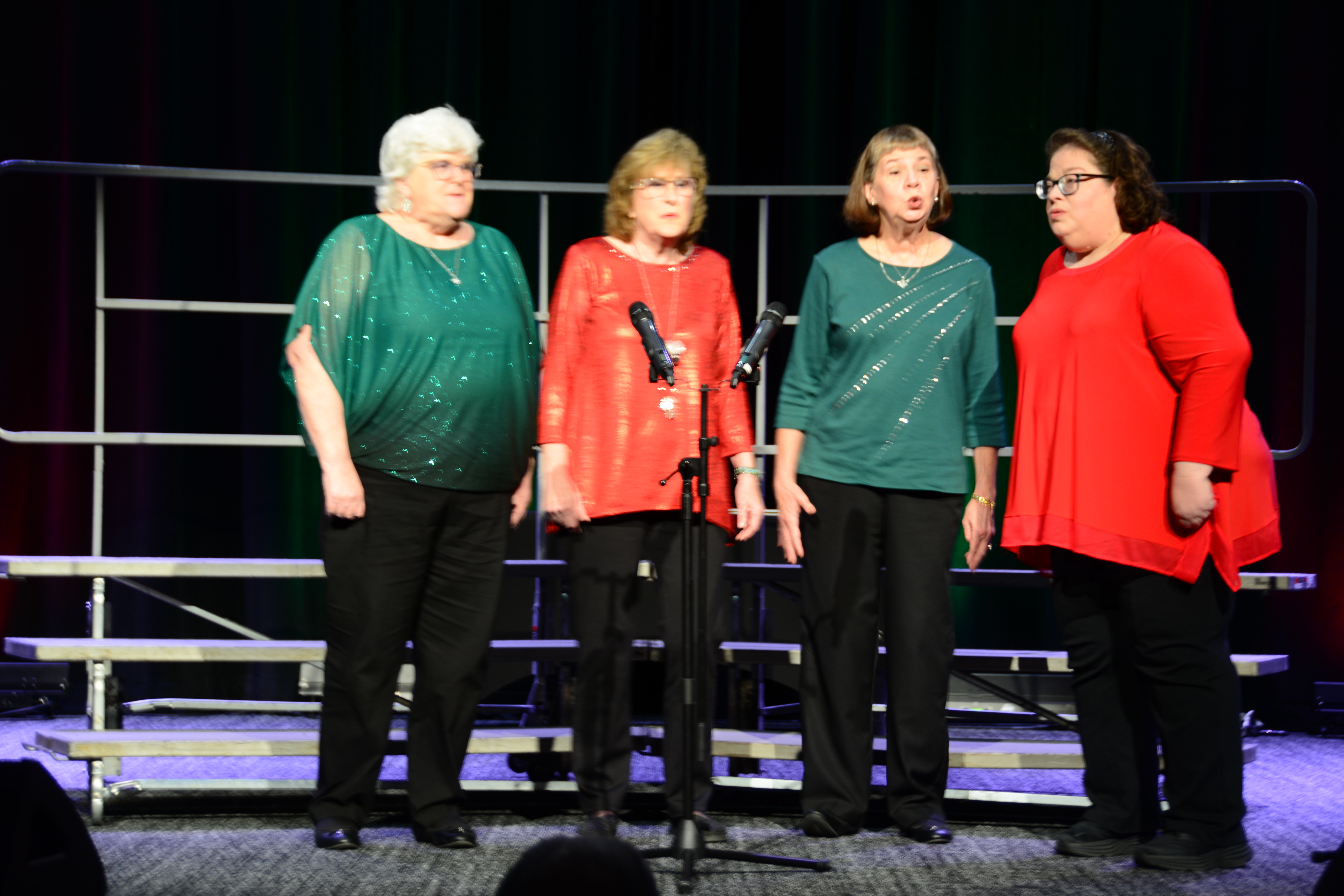 TAQ (That Other Quartet) performed Scarlet Ribbons.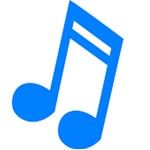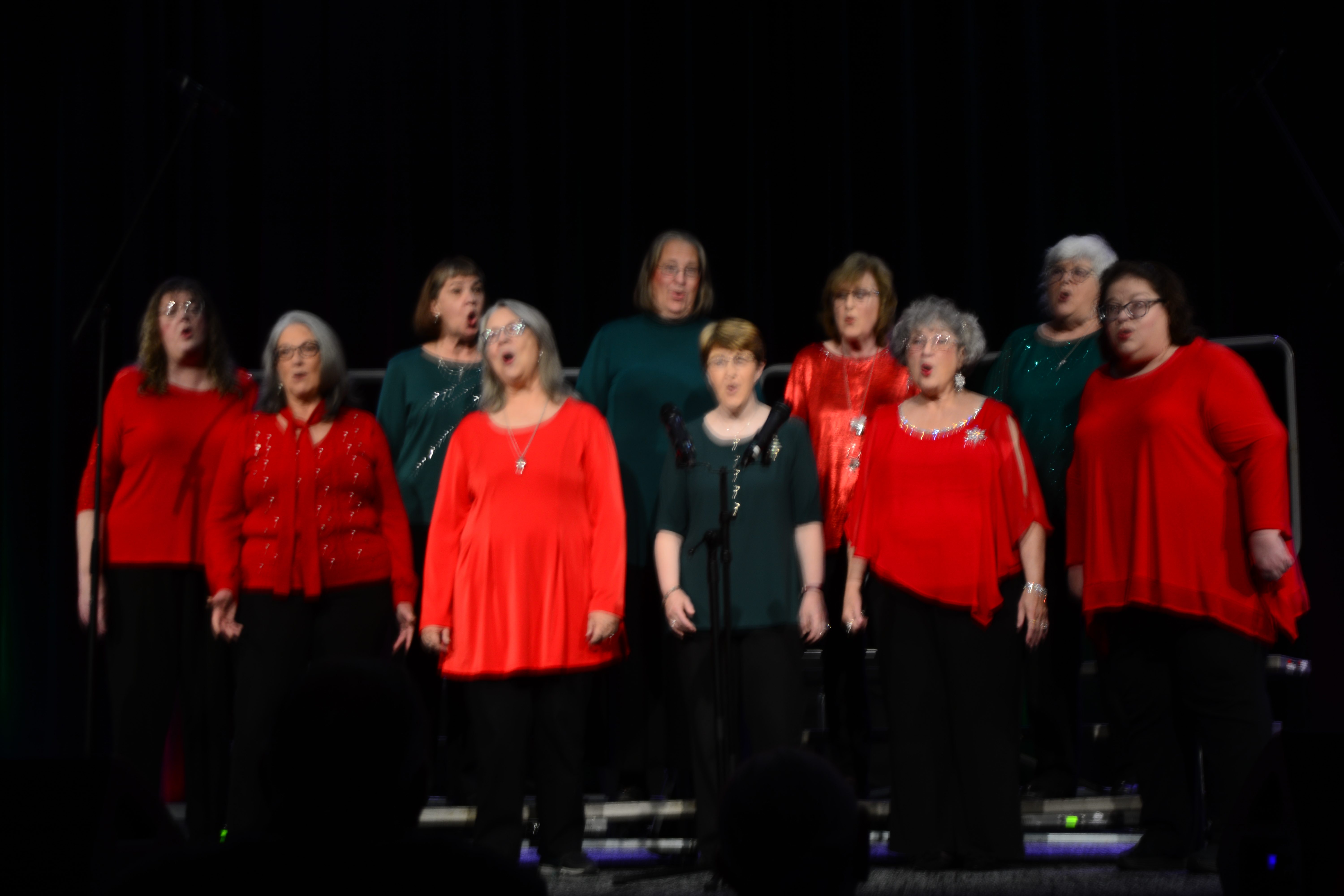 The Pensacola Sound Chorus performed several songs including "Hark Now Hear the Angeles Singing" and "Walking in a Winter Wonderland."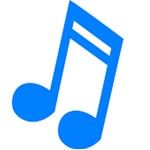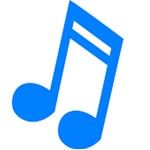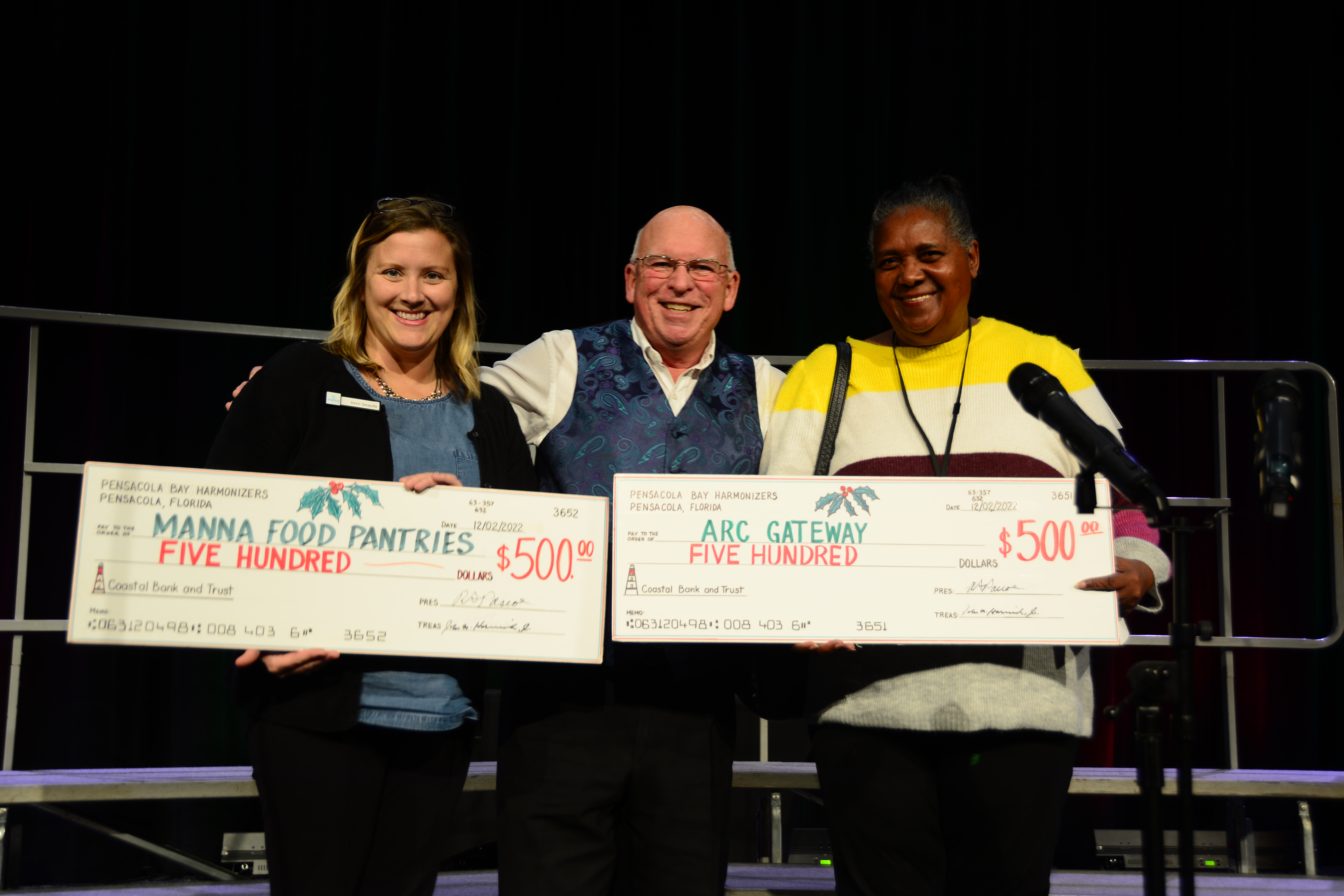 The Harmonizers presented checks of $500 to both Manna and Arc Gateway in addition to non-perishable food items to Manna and cash donations to both organizations.
The Harmonizers closed the concert with David Wright's arrangement of the traditional carol, "Mary Had a Baby."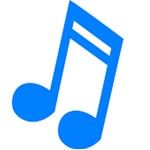 Harmonizers Stroll the Mall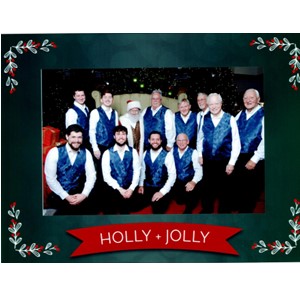 Cordova Mall was the venue for another Harmonizers Christmas season sing out.  Ten singers donned their paisley vests to perform their Christmas repertoire for patrons doing their Christmas shopping.  A special treat for the Harmonizers was being able to sing for the mall's Santa Claus as he was finishing his shift in the main lobby of the mall.